Welcome to our image library!
We'll keep all our images up to date so you can see what we've been up to over the years. if you've attended an event with The Ridings Folk Group and have some images to send in then let us know, simply go to the 'contact us' section and drop us an email.
You can view all our exiting times over the years by selecting from the dates below:
The ceilidh at Epworth Music Day in June 2018 – this was the first time that we have attended this free community music event and it was fantastic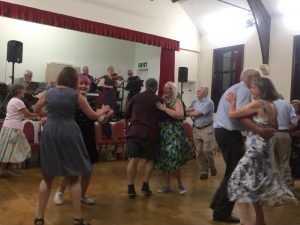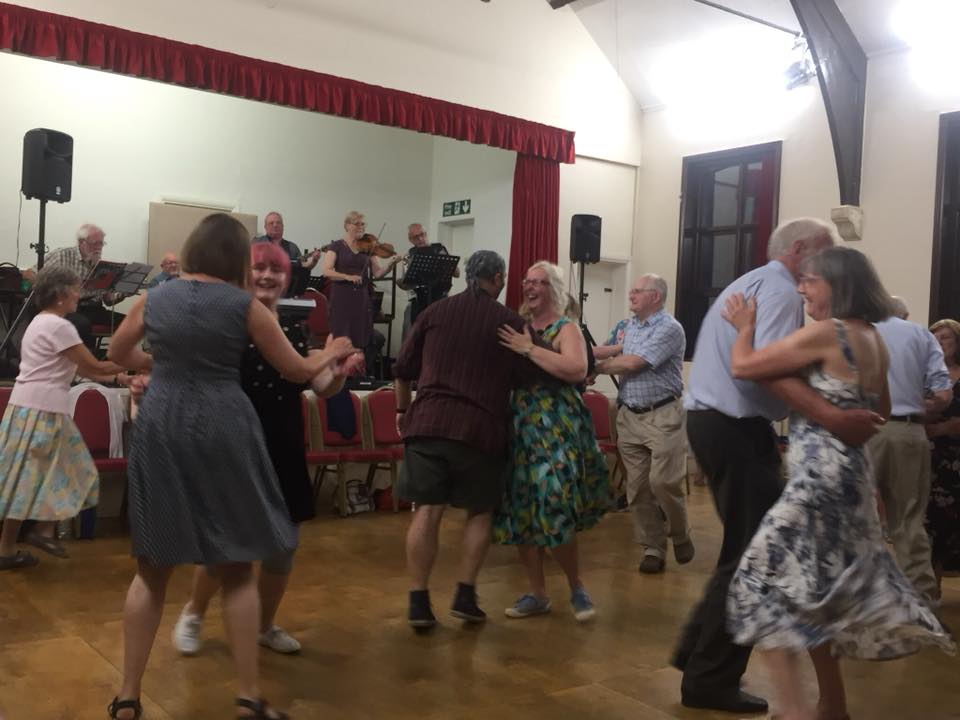 Musicians on stage for the dance at Whitby – May 2018  –  we invite musicians as well as dancers to join in at the evening ceilidhs
After our AGM at Ripon, Sally led a session to create bonnets to wear for our 'St Patricks Day' social.   The american tea was followed by a quiz on Ireland, communal singing and dances (many with Irish names !!!!).   With snow continuing to fall we 'abandoned' the hall at 9pm to ensure everyone could get home safely.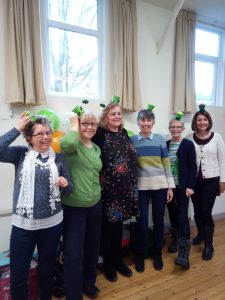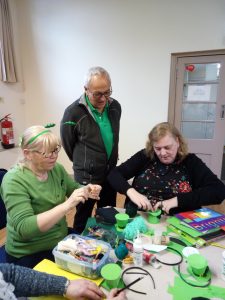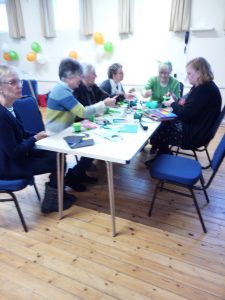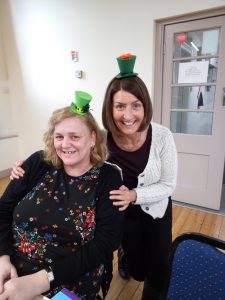 Coffee morning get-together at Wetherby
At the Wetherby meet – Robert and his 18th birthday cake  (Nb. fire extinguisher at the ready!!)
Craft workshop at the February winter social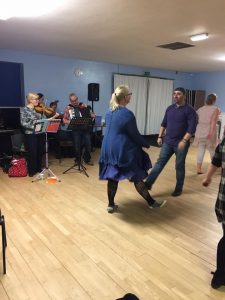 Live Music at most of our meets – this is the social held at Scawsby in January 2017
2016 Images