Next Event  :     See Upcoming Meets page for full details or tel 01302 786719 with any questions –  
Thursday 23rd August'18 – Tuesday 28th August'18   Prospect Farm, Hutton- le-Hole.  Postcode – YO62 6UA  –  5 night Bank Holiday Meet
MR.100/SE707897   From Pickering take A170 nwest.  In 6 miles *turn north onto unclassified road.  Site on right in 2.5 miles, with access on lane to left of a cafe.  From Thirsk take A170 east (NB. Sutton Bank is prohibited to caravans).  0.75 miles from Kirbymoorside continue from *
Ceilidhs in village hall (across the road form the site) on Sat, Sun and Mon evenings.
Annual Bring and But Sale on Sunday morning.  There will be a raffle for charity; white elephant, jam jar and book stalls – donations appreciated.  Also sausage sandwiches !!!
Meet fees of £11 per unit (2 adults) and £9.50 for single units – including free admission to evening ceilidhs.
Photo from our craft activity at Ripon ….  See full report on News page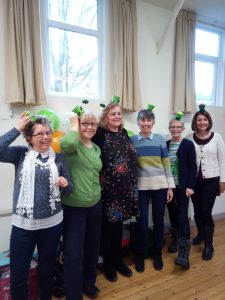 Looking forward to our 2018 programme?   – see separate page on website
Mobile phone number for site contact during meets is :  07572 719264
This is the website for The Ridings Area of the Folk Dance and Song Group which is a special interest section of The Camping and Caravanning Club. Our 2018 programme is now published on this site – put the dates in your diary! and we look forward to seeing you
We hope that you continue to visit this site as it is further developed.
Richard Steele,  Webmaster
email  :  TheRidingsFG@aol.com
http://www.campingandcaravanningclub.co.uk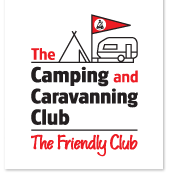 The Camping and Caravanning Club
Greenfields House, Westwood Way, Coventry CV4 8JH
Tel  :  024 7647 5448