Next Event  :     See Upcoming Meets page for full details or tel 01302 786719 with any questions –  
Saturday 24th February      Winter Social/Ceilidh (4.00pm–10.30pm)
Great Preston Village Hall, Preston Lane,  West Yorks. LS26 8AS         SE 4029
From M62, junc 30, take A642 towards Garforth.  400 yds after traffic lights turn right past Trailer Centre. At T Junction, turn right onto Whitehouse Lane. *Continue on this road, Hall on right 300yds after mini roundabout.  From the North leave M1 at Junc 46 and turn left towards Selby.  At roundabout turn right on to A642.  Take 2nd left onto Whitehouse Lane.  Cont as from * above.  From Castleford, take A656 North over the river and then canal for about 1.5 miles. At Traffic Lights, turn left onto Station Road. Continue up the hill, hall on left in approx 2 miles.  Music and craft sessions before an American Tea (bring savoury and dessert to pool, hot drinks provided) at 5.30pm, followed by an Evening Ceilidh 7-00 to 10-30pm.  Everyone most welcome for our last social before the camping season.
and our 1st camping meet of the season….
Thursday 15 March – Monday 19th March 2018
Lockside Caravan Site, RIPON                      MR. 99/323703  OS 114/A1
Postcode HG4 1TZ.  YBSB site 99/123.  4 nights.  
Theme : St Patricks Day Weekend   Nb. The Ridings AGM on Saturday 17th at 2.30pm in Littlethorpe Village Hall (see above).  
From A61 Ripon bypass take B6265 east.  In 150 yards * take unclassified road south signed Littlethorpe.  After 250 yards turn left between bungalows.  Site in 100 yards.  From South leave A1(M) at Boroughbridge.  Take A168 north for 1.2 miles.  Turn left onto B6265.  In 4.1 miles continue from * above.  There is access to the site WCs and shower.
Activities in room on site over the weekend.  Come prepared for a St Patricks Day themed evening on Friday (bring your guiness!, songs and dances) and your outfit! for our Irish night on Saturday.  Following the AGM on Saturday there will be a member's meeting and a 'mass takeaway tea' before the evening ceilidh.  Come and join The Ridings for this 1st meet of the season.
Looking forward to our 2018 programme?   – see separate page on website
Mobile phone number for site contact during meets is :  07572 719264
This is the website for The Ridings Area of the Folk Dance and Song Group which is a special interest section of The Camping and Caravanning Club. Our 2018 programme is now published on this site – put the dates in your diary! and we look forward to seeing you
We hope that you continue to visit this site as it is further developed.
Richard Steele,  Webmaster
email  :  TheRidingsFG@aol.com
http://www.campingandcaravanningclub.co.uk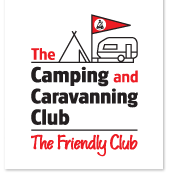 The Camping and Caravanning Club
Greenfields House, Westwood Way, Coventry CV4 8JH
Tel  :  024 7647 5448