Next Event  :     See Upcoming Meets page for full details or tel 01302 786719 with any questions –  
Sat 2 December     MONK FRYSTON and Hillam Community Centre.  Old Vicarage Lane, Monk Fryston   LS25 5EA     Grid Ref SE506295
Christmas Social/Ceilidh 4.00 – 10.30 pm. After crossing A1 at junc42, continue on A63 east.  In approx 2.3m at Monk Fryston tn Right onto Water Lane.  In 100yds tn Right onto Old Vicarage Lane.  An early start to the festive season with seasonal activities including special festive beetle drive, dance, music and song.   American Tea (bring savoury and dessert to pool, hot drinks provided) at 5.30pm followed by an Evening Ceilidh 7-00 to 10-30pm.  Everyone most welcome at this pre Christmas social.
Further socials are booked :
Sat 20th January '18 at Scawsby Community Centre, Doncaster  DN5 8QQ
Sat Feb 24th Great Preston Village Hall,   Preston Lane,  West Yorkshire.                  LS26 8AS         SE 4029
Thurs 28 Dec'17 – Mon 1 Jan'18      The Ruddle Centre, Braithwell  – Booked 4 night Meet 
Looking forward to our 2018 programme – see separate page on website
Mobile phone number for site contact during meets is :  07572 719264
This is the website for The Ridings Area of the Folk Dance and Song Group which is a special interest section of The Camping and Caravanning Club. Our 2018 programme is now published on this site – put the dates in your diary! and we look forward to seeing you
We hope that you continue to visit this site as it is further developed.
Richard Steele,  Webmaster
email  :  TheRidingsFG@aol.com
http://www.campingandcaravanningclub.co.uk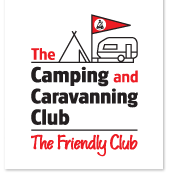 The Camping and Caravanning Club
Greenfields House, Westwood Way, Coventry CV4 8JH
Tel  :  024 7647 5448