Next Event  :     See Upcoming Meets page for full details or tel 01302 786719 with any questions –  
Thursday 19th April – Tuesday 24th April   (5 nights)  Riverside Caravan and Camping, Cononley, Nr Skipton  BD20 8LX    MR  103/993472
5 nights.  Theme : St George's Day Celebrations!  From A629 Keighley to Skipton road, turn Left  signposted Cononley.  150yds after level crossing turn sharp Right signposted Moorfoot Lane.  Site 100m on Left over railway bridge.  Celebrate with 'England' flags to decorate units and wear your best Red and White for the Ceilidh on Saturday.   Social in Cononley Village Institute Hall on Friday evening and Ceilidh on Saturday evening with live music.  Good walking area and close to Skipton.  Everyone welcome.
Photo from our craft activity at Ripon ….  See full report on News page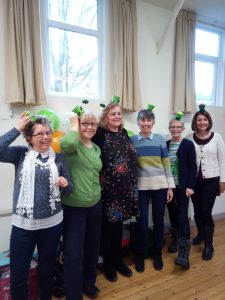 Looking forward to our 2018 programme?   – see separate page on website
Mobile phone number for site contact during meets is :  07572 719264
This is the website for The Ridings Area of the Folk Dance and Song Group which is a special interest section of The Camping and Caravanning Club. Our 2018 programme is now published on this site – put the dates in your diary! and we look forward to seeing you
We hope that you continue to visit this site as it is further developed.
Richard Steele,  Webmaster
email  :  TheRidingsFG@aol.com
http://www.campingandcaravanningclub.co.uk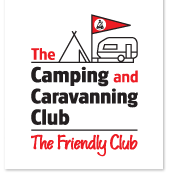 The Camping and Caravanning Club
Greenfields House, Westwood Way, Coventry CV4 8JH
Tel  :  024 7647 5448