Next Event  :     See Upcoming Meets page for full details or tel 01302 786719 with any questions –  
Thursday 21st June'18 – Monday 25th June'18   Epworth.   Shirecroft Farm,  34 Station Road,  Epworth.  DN9 1JZ   –  4 night meet
MR.112/778046   From M180 Junction 2, take A161 south.  At the traffic lights in Epworth turn right.  Site is 0.75 miles on the right.
Epworth Music Day on Saturday and to include The Ridings providing a band/callers and running a Community Ceilidh in Imperial Hall on Saturday evening 7.30 pm – 10.30 pm.   Bring your own drinks – tea/coffee/squash will be available at the interval.
This is our first visit to this free event where the town hosts around 70 musical acts throughout the day at a number of locations that are all within walking distance around the town.  Our site is just a short walk from the town.
Photo from our craft activity at Ripon ….  See full report on News page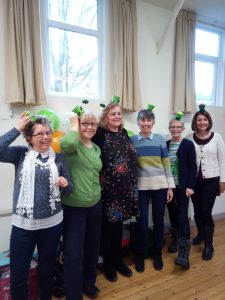 Looking forward to our 2018 programme?   – see separate page on website
Mobile phone number for site contact during meets is :  07572 719264
This is the website for The Ridings Area of the Folk Dance and Song Group which is a special interest section of The Camping and Caravanning Club. Our 2018 programme is now published on this site – put the dates in your diary! and we look forward to seeing you
We hope that you continue to visit this site as it is further developed.
Richard Steele,  Webmaster
email  :  TheRidingsFG@aol.com
http://www.campingandcaravanningclub.co.uk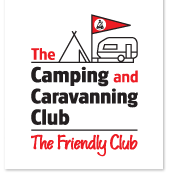 The Camping and Caravanning Club
Greenfields House, Westwood Way, Coventry CV4 8JH
Tel  :  024 7647 5448